Noreen Naughton - Paintings
My paintings consist of four subjects: trees, light, landscapes, and windows.    All paintings are abstractions, suggesting other images.  While light, color, movement, and shape become the ostensible subject matter of each painting, they strive for an aesthetic sensation suggesting other imagery. Also included are vintage paintings from earlier years.
All art works on this website are available. Works that are in public and private collections are not listed or displayed. Click on each painting photograph for a detailed image and to activite the slide show. Enjoy!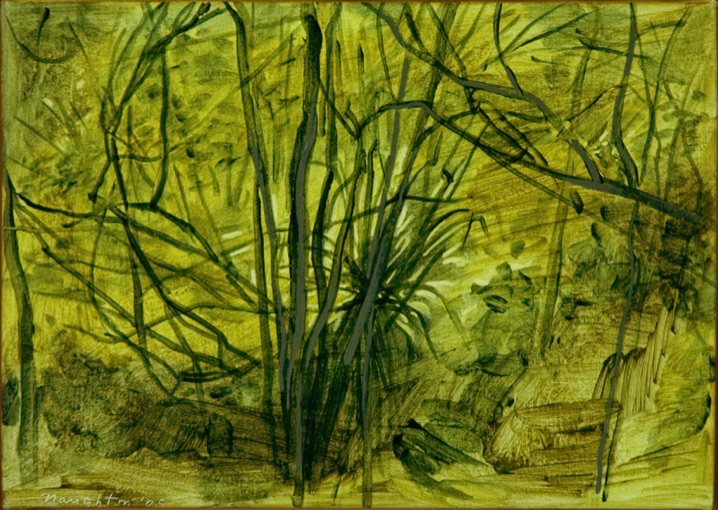 All images and content © Noreen Naughton. All Rights Reserved.
By entering www.noreennaughton.com you acknowlege you may not copy, transmit, reproduce or otherwise exploit the work herin uner penalty of law.